Confident YOU Womanpreneur 3 month program 3-Pay
Are you finding it hard to market your business ???



Are you…
Afraid nobody wants to listen because you're too new or you just doubt your own abilities?
Or you think nobody cares what you have to say?
Or you're too shy?
Or you don't think what you have to say is valuable to anyone?
Or you think it has to be PERFECT before making it public?
Marketing yourself is probably one of the hardest things for us to do as entrepreneurs, because often, we can't see our own value, greatness and the impact we make for others.
When you work for someone else, it's much easier to promote and sell their products and services. But when you start your own business and are faced with sharing how great YOU, your products and services are, it becomes MUCH harder to promote, market and talk about what YOU do. Sometimes we even back away and hide our heads in the sand.
Sometimes we don't know what to say on a web page or in a video.
Or we know we have to get our message out there to get clients, but we don't know where to start! Or maybe you are TERRIFIED of being seen and heard, even though you know you need to do it.
We have to get the courage, words to say, strategy, and plan together to feel comfortable authentically sharing what we do as well as throwing in strategic marketing so people will actually take action and buy from us.
The Confident YOU Womanpreneur program is going to show you how to get more
confidence in a lot of different areas regarding your marketing and video.
WHY??
Because if no one knows you exist, how do you expect to grow your business???
I've had to do this over the past several years in my business. I was scared to death of most of these things I've mentioned. Ok, all of them. LOL. But I went ahead and did them anyway.

I was terrified to give my first speech. I spent hours and hours and HOURS writing out my entire speech, practicing it over and over, and I pretty much read my entire speech word for word. YIKES! What I didn't realize, was coming from my heart, confidently sharing my message, was good enough.
I just had to rip the band-aid off and do it or I wasn't going to get anywhere. And it's the same thing for you, but sometimes it's hard to rip off your own band-aid. Sometimes you need a little help from your friends … (and coaches).
In this program I am going to walk you through how to be a more confident marketer, video maker, follow up-er, and above all, how to believe in yourself, what you're offering and the value you bring to your peeps.
You can't be the world's best kept secret and expect to be successful.
Here are some things you should be doing to market your business …
are you doing them? Do you know HOW to do them effectively?
Marketing Yourself
Video
Social media
Are you following up after your videos? How many times do you follow up?
Sharing Your Message

Is your message and "what do you do" statement honed down in a clear, concise manner, so people understand what you do and either refer people to you, or hire you themselves?
Confident YOU Womanpreneur program will empower you to build
your confidence in the following areas and more…
Marketing Yourself
Video
Social media
Create the "I know you from somewhere" syndrome
Build your Know, like, trust factor
Get seen as the go-to expert
What do you do statement
Follow Up
Honing Your Message
How to Sell Yourself without Selling
Coming from your heart, sharing effectively why you do what you do
Believing in Yourself
Your Worth
That You Deserve all You want
The Value You Bring to Your Clients
Getting Over the Fears…
Of being seen and heard
Of not being "perfect"
That you don't have value to share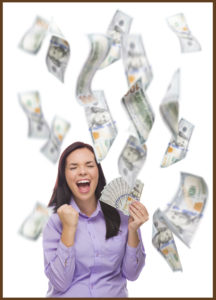 Let me help you build your confidence and belief in yourself, teach you how to market yourself and what you do, so you can create a more thriving business and make a bigger impact.
You have to invest in yourself and your business and have accountability in order for it to grow. I have worked my business with regular support from coaches, and without it, and I know that the times I have had coaches, I have moved forward much quicker, made more money and my confidence and belief in myself has grown in massive ways.

When I have tried to do it alone, I have floundered, struggled, spent way too much money on things that didn't support me or my business, and wasted precious time and energy.
Don't let that be you.
Let me support you to move forward much more quickly, with more ease,
and to make more money doing what you love.
Confident YOU Womanpreneur is ONLY $297 for 3 months of
weekly support, encouragement and guidance.
Working with me on all of this 1:1 you would invest over $3000. Yet for those who jump into this program this fall, you can get support, advice and accountability to do all of this and more for just 10% of that investment!!
What are you waiting for??? Sign up here for the 3-Payment Option (only $117 per month)…
We start November 7th
---